janice perry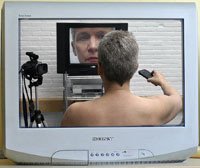 education:
mfa-ia goddard college (interdisciplinary art – performance studies)
b.a. (english/american literature) drew university
other languages: intermediate german, advanced beginner french
performance practice:
(usa/european tours)
2006-present: OUTSIDE THE BOX: mourning derrida, schedule and other works
2001-present: HOLY SH*T! stories from heaven and hell
1997-2000: OUT FROM UNDERGROUND
1995-1997: DEVIL WITH A BLUE DRESS
1993-1995: QUEEN LEAR
1990-1993: WORLD POWER SEX CONTROL
1988-1990: WHAT? A WOMAN!
1986-1988: IT'S NOT TV
1984-1986: JANICE PERRY aka GAL
1982-1984: HAVE YOU HEARD OF THIS?